Marilyn Manson suffered an injury onstage while performing at the Hammerstein Ballroom in New York City on Saturday.
The 48-year-old shock rocker was singing his cover of The Eurythmics' "Sweet Dreams (Are Made of This") and had just ended a long note when a stage prop of two giant guns fell on him. Paramedics soon rushed to the scene and he was transported to a hospital for treatment.
"Crew rushed stage to lift it off him during #sweetdreams, he's unresponsive and they pull a sheet to cover stage and carry him off. Show canceled," wrote Instagram user @jotah_peh_, who posted video of the accident on his page. "Craziest and saddest concert I've ever seen. #getwellsoon Manson, we love you."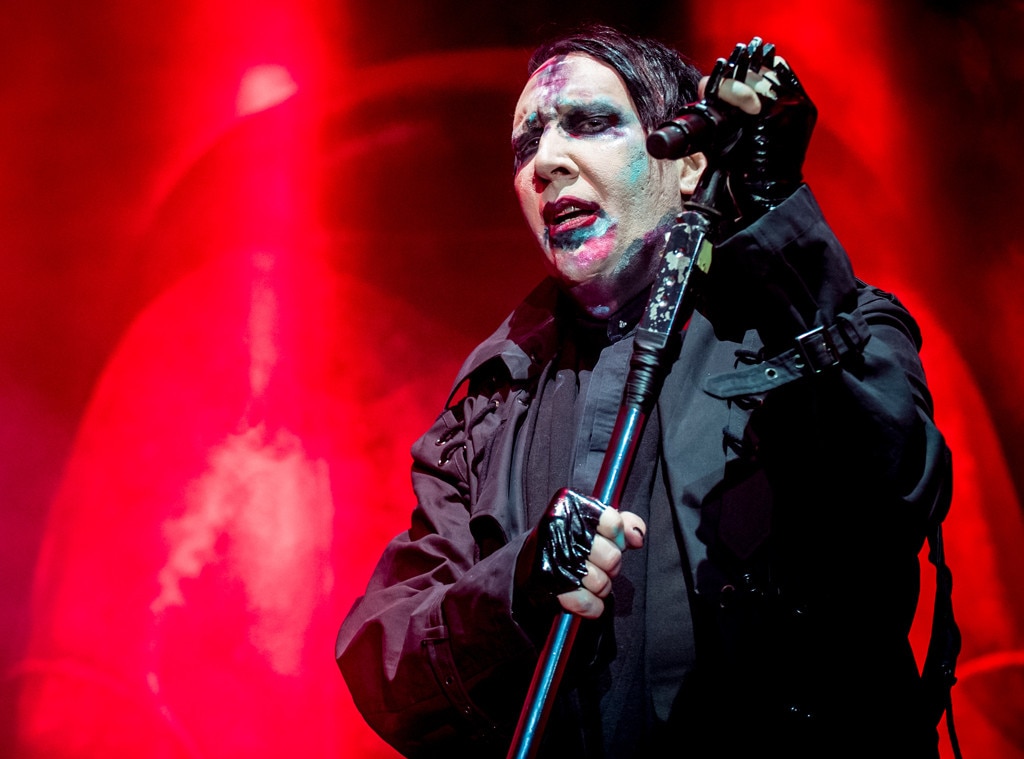 "On Saturday night, the legendary performer suffered an injury on stage towards the end of his set at NYC's Hammerstein Ballroom causing him to cut the show short," the singer's rep told E! News in a statement on Sunday. "He was treated for the injury at a local hospital and will be recuperating at home in Los Angeles."

The extent of Manson's injuries were not revealed.
Several of his upcoming concerts on his Heaven Upside Down tour have been canceled as a result of the accident. He was set to tour the United States and parts of Europe until around the beginning of December.
"Marilyn Manson is being forced to cancel several of his October dates on his forthcoming U.S. tour," his rep said in a statement to E! News. "The shows from Boston, October 2 through Houston, October 14 will be rescheduled for a later date."
"Manson hopes to return to the stage soon, more details on upcoming shows to follow," the rep said, adding, "Manson's 10th album Heaven Upside Down will be released this Friday, October 6 via Loma Vista."

Read more: Intersting facts about Buenos Aires